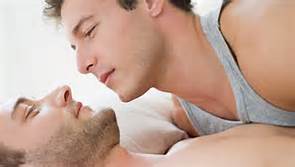 Can't help lovin' that man of mine
So how to show it without blowing a lot of dough?
Being creative this time of year is important and yet you want that object of your affection to feel like you pulled out the big guns…and not just the one in your pants either!
Romance, eroticism, love, they're all a big part of this pink and red day of love we have coming up. Focus on one or try to incorporate all ideas into your plans. There is the pampering kind of love. That is always a sexy, affectionate and erotic way to say and show your love.  You can check out what other's are planning or share an idea or two of your own when you are searching chat lines for local singles.
Try using your five senses as a guide;
Making a beautiful spot for your tryst super comfy and romantic with all the beautiful senses aligned. The smell of something sumptuous, like flowers, or chocolate or essential oils. The feel of elegant, rich textures for your seating or bedding, like silk, satin, plush velvet, something that feels wonderful to the skin. The tastes of delicious tidbits that stimulate the sensual and sexual arousal, the sight of 'sexified' you in either dapper dress or barely-there apparel.  The sound of romantic or stimulating music or even something more deep and connected like waves, birds, or Gamelan rhythms.
Location, location, location
Trying a new locale for your intimacy is exciting and shows a lot of fore-thought to your intended target of cupid's arrow. It doesn't have to be expensive either, just use your imagination. I have a strong sense of community myself and I like to promote and patronize local parks, hotels, Bed and Breakfasts etc. Challenge yourself to find a secret, special location to set up your V-day fun.
A whole new you or a makeover for 2. One of my favourite movies comes to mind as I wriote this. Earth Girls Are Easy. I love any movie that features sexy alien men getting shaved all over and total makeovers! Sadly there's only this one that I know of!
"Hey, come on, everybody
We're doing a makeover
(Oh yeah, I think I'd like that)
A perm
A butch
A facial
(Facial)
A body wrap
(Body wrap)
Gravel scrub
(Gravel scrub)
Bikini wax
(What)
A fall
We'll do it all
(Alright)
Who's the one they can't resist
The brand new girl
Who's on their most wanted list
The brand new girl
Honey, if you vixenize
Guarantee he'll get a rise
Brand new girl
A fall
(Who's the one they can't resist
Brand new girl
Who's on their most wanted list
Brand new girl"
Julie Brown
Hilarious! Oh I love that movie! But her point is too true, a new you can surely stir up a lot of hot brew!
Go for a new look for you or for two and see just what a new look will do!
Make it sweet, thoughtful, romantic, fun, erotic, the skies the limit for you to have a wonderful Valentine 's Day together.