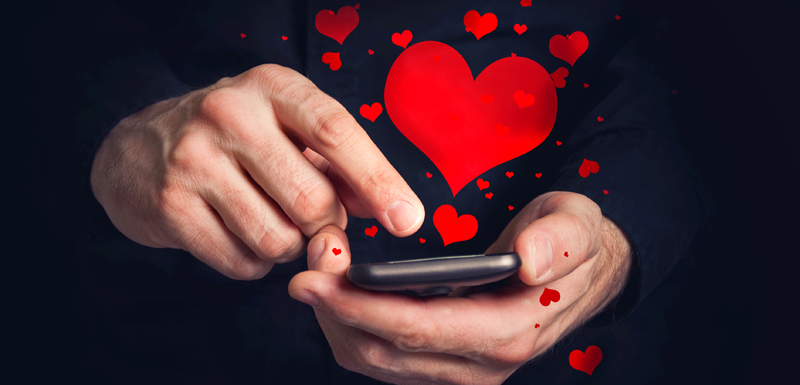 Meeting someone for a desired fling, short-term romance or even a relationship are all very common for men who use gay dating apps. In fact, there are several qualities online dating and app services can provide that the real world can't. Here are a few things that make having a gay dating app so much more enjoyable than meeting someone in-person.
You're not leaving it up to fate
Keep your romantic concepts of destiny for the movies. In the real world, it's exceedingly rare. Meet-cutes just don't happen. And when they do, you usually end up looking like a spaz, which will likely cause the guy to back away. There goes your potential future husband. But with dating apps like Hardline Chat, you can meet like-minded guys in real ways over real interests. So many of them are right at your fingertips. Go grab them.
It helps you think about what you really want
Instead of just jumping into the pool and grabbing whatever swims up to you first, you have the opportunity to create lists and preferences for the guy you want. Sure, you'll ultimately end up with criteria that no mere mortal could ever achieve, but at least you'll be aware of your preferences and desires in a partner instead of groping blindly. Step 2 would be to decide which qualities you're willing to leave behind for an otherwise awesome package.
Take out the guesswork
It's not like sitting at a bar and trying to analyze who's gay, who's single, and who might find your interesting. On a site or app, you'll already know that. The guys will list their general stats and what they're looking for, and places such as Hardline will take that information for you and narrow the selection down to the ones you'll most likely find adorable. Why do all the work yourself when you don't have to?
There's more to choose from
With so many available guys swimming around in the barrel, it's easy to reach in and pluck out a handful. You can see who fits you best and whittle them down into those that best match your personality and what you want in a partner. At the risk of sounding like a dating harem, plenty of men will be at your disposal. They're there because they want to meet a great guy as much as you do. It's the height of convenience.