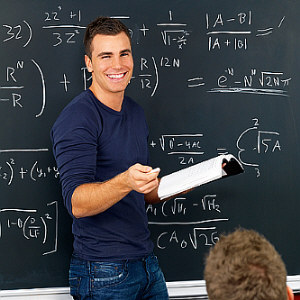 Back to school
Just because you don't have to board the long (or short!), yellow bus to school every day, doesn't mean you should ever stop learning! Learning is to the brain as air to the lungs and good, whole, plant-based food to the body. It is essential for growth, both intellectual and spiritual. Learning comes from a myriad of sources. See? MYRIAD…I loves me some learnin!
September is such a great time to assess your needs educationally speaking. Ask around on the local chat rooms while you're seeking singles and see what others have to say about classes they've taken. There are so many choices. You can upgrade your current career skills and maybe get yourself a bit more work cred and a tasty raise. You can start learning a new language or "bone-up" on one you already know a bit of from high school. I have a particular fondness for art classes like clay, watercolours or even delve into the modern world of art creating programs on computers.
You are always free to sit in on college and university courses as well and you can meet so many interesting new people!
There's also volunteering to teach ASL students and mentoring and tutoring. The opportunities to teach others gives you a chance to learn too. You often get as much in return as you give. I love how that works!
There also exchange programs for adults as well and you could even go to a different country to pick up some new skills and knowledge. Learning a musical instrument is great for your brain and never forget how it can open up a world of social possibilities as well! Imagine strumming a soulful guitar for that handsome hotty you met in the chat room!
Never stop learning and looking for opportunities to learn. We are so blessed to live in a country where no education or access to books and classes are denied us. Take advantage of that and broaden your mind and soul! Happy September learning and loving kiddies!