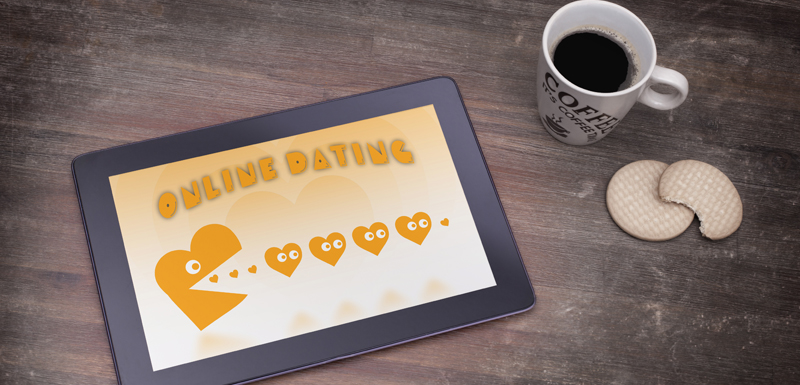 Websites and apps give us some of the best opportunities we can grab when it comes to dating. More bang for your buck, shall we say. There's a bigger pool of people, plenty of the awkward first-date stuff never needs to happen and these dating programs often do all of the hard compatibility work for you. But if this is the route you're looking to take, you're not going to get very far if you don't follow our list of "don'ts" for common online dating mistakes people make.
Don't Use Your Best Photo
You want to make a great first impression, right? Get that guy to click on your profile? Of course you do. But while using your absolute best pictures for your profile may get you to win the battle, it may keep you from ultimately winning the war. It's great to want to look your best, but make sure your picture(s) still look realistic. When you two meet in person and you don't look as flawless as you did online, some disappointment may be in play, which will make it difficult to land a second date. To help balance things out with your alien-esque perfection, also include pictures that make you look more, well, you on a regular basis.
Rotate Your Main Photo
Just as you don't want to only use photos that make you look like a movie star, you want to actually switch your main profile picture every few weeks or so. This can be beneficial for two reasons: 1) It keeps your profile fresh, which in turn keeps you interesting and makes men want to continue to check you out, and 2) People respond differently to different profile photos. What may attract one man may not attract another. By treating your profile photo like the day's special, you'll be guaranteed more hits.
Show, Don't Tell
Don't simply say that you're funny or adventurous or athletic. Those explanations are a dime a dozen. Instead, let your words do the talking. If you want to show that you're funny, do so by including an amusing anecdote or being sarcastic about your profile. If you're adventurous or athletic, tell a story about when you went hiking or tried chocolate-covered crickets for the first time. Guys will have more fun reading your profile and appreciate you not falling to the tired old tropes everyone else uses to explain themselves.
Don't Tell Too Much
Sure, it's great to be a little mysterious, but we mean more in the sense of fraud. Stalkers and thieves unfortunately troll dating sites as part of their hunting grounds, ready to use any of your personal information (e.g. your phone number, your email address, your full name, your full birthdate) to their advantage. Nobody wants to be a victim of identity theft. To keep yourself safe, consider going by first name only online (even when a guy asks you for more) and using an email specifically for online dating that doesn't give anything away. Once you've established the dude isn't a scallywag (usually after you've met at least once in person), you can't start to divulge more.
Don't Give it Away for Free
Please, have sex on the first date (go you!). But you may not get as much as you want with some top-quality blokes unless you pony up some dough. Wait… we don't mean prostitution. We mean investing in a good dating app (*cough Hardline Chat cough*) or website instead of always going the free route. What's the difference? Basically, you not only weed out virtually all of the identity thieves, lazy losers and disrespectful horn dogs, but you significantly gain in the guys that are serious about what they're looking for, whether it be sex or a relationship.