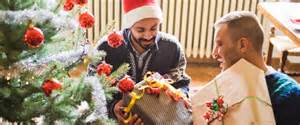 People are tough to shop for so we'll help take the pressure off you by sharing our favorite gift ideas for any and all the important upcoming events in your life. Whether it's for the woman in your life, the man, the friend…or the mistress, I've got you covered with the the hottest gifts this season.
we're all in need of gift ideas this holiday season. How is it already that time of year?  It doesn't always have to only be ties and gloves for the holidays so browse our picks and gather some great Christmas gift ideas for all the great men in your life.  If you have a husband, brother, boyfriend, son, father, cousin, grandfather, grandson, uncle or dog to shop for, we're pretty sure we've got you covered.  These are my choices for the best men's Christmas gift ideas!
For the Fitness Guy:  New Fitbit Alta Fitness Tracker – Buy It Here For $130
track workouts, heart rate, distance, calories burned, floors climbed, active minutes and steps. Plus, monitor how long and how well you've been sleeping (YES!) and can even receive texts and calls at a glance when you're on the move.
For the Groomer: Birchbox for Men of the Month – Buy It Here For $10/month
Neat mustache and beard care for the hairy bear or barely there man in your life
For the guy who's old school and bringing back the watch: MeisterSinger Neo Watch – Buy It Here For $1,350
Yeah it is pricey but damn it is a fine looking watch!
Best Holiday Inspired Cologne:  Spicebomb – Buy It Here For $110
Yum, masculine and refreshing, fine for anytime
Best Gift for the Guy on the Go: iPad TV Stand – Buy It Here For $30
I love this!! It is adorable for anyone!
And for the women in your life here are my faves;
For the Zen: Fresh Life Candle – Buy It Here For $60
Girls like candles. Perfect scents of sensual citrus that'll keep you thinking it's spring all year 'round.
Deluxe beauty product samples delivered to your door every month.  Let her test out new things each and every month.  She'll love it!
For the "Coffee" Drinker:  Cute Ceramic Tall Coffee Mug – Buy It Here For $15
Best Selling Perfume of 2016:  Coco Chanel Mademoiselle Perfume – Buy It Here For $94
I could eat this! The latest best selling perfume this year, she'll love the notes of jasmine, rose, bergamot, orange and vanilla.
For the Beauty Lover:  Scentbird Monthly Perfume Subscription Box – Buy It Here For $15/month
Who wouldn't love a new perfume  to try every month!?  Choose from over 450 perfume brands and she'll get to test-drive it for the entire month based on 4 sprays per day
As always kiddies I wish you peace love and joy at this time and every day of your lives! Don't overspend, remember it's really all about showing love and appreciation for what you value most in life!