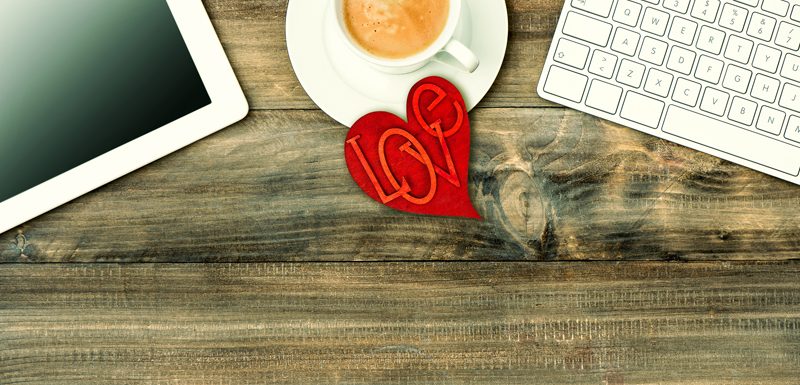 Dude…you know Valentine's Day is on a Saturday this year, right? And that it is indeed Valentine's Day in, like, two weeks? That doesn't give you much time to find a date. And while it wouldn't be the end of the world if you went about it on your own, it's also nice to have options when the day is here. If you're hoping to grab a last-minute Valentine's Day date, here are five things you should consider doing. Like, right after you finish this article.
Hit Up the Bar
It's usually a no-brainer, but bars and clubs are particularly hot for picking up new meat, especially in queer spaces and especially around Valentine's Day. Whether you want a full-on, legit date or just a quick roll in the hay, there will be plenty of dudes around looking for the same things you are. Some of the local places may even have a special VD night just prior to the day itself to help you out. Go take a look and see if anybody strikes your fancy!
Attend a Super Bowl Party
We're pretty sure the Super Bowl is timed like it is purely for the benefit of finding a last-minute date. Usually right at the end of January or right at the start of February, you often find yourself inundated with invites to Super Bowl themed parties, regardless of whether or not the attendees actually care at all about football. It's simply a great opportunity to have friends over, eat food, and yell at the television, whether it be about the game, the ridiculous commercials, or all those men in tight pants. While you're hobnobbing at one of these events, see which other attendees catch your eye.
Ask Your Friends
Who would know you better than your friends? (And if they don't know you well…dude, you need new friends.) Make it painfully clear to them that, yes, you're indeed looking and whether or not they know of anybody that could be a potential match. It could be anybody from that new coworker in their building to the barista they make polite conversation with while grabbing their morning latte. All you need is a small spark of connection, the right matchmaker to pair you two together, and then give it a whirl. And even if it doesn't work out, hey, at least you had something to do on Valentine's Day.
Have a Singles' Party
I myself have done this in the past. When I have someone for Valentine's Day, I think it's fun to celebrate. When I don't have someone, I think VD is the dumbest holiday ever. And when I think it's a silly event created by card companies, I host an anti-VD party full of snark and whimsy. The best part is you get to invite all of your single friends and they in turn can invite some of the single people they also know, making it an ironically great way to meet new people, whether as friends or future lovers.
Hardline Chat
One of the best ways to find a last-minute date is to go through technology, where many websites, apps, and services exist to help you find exactly what you're looking for. Hardline Chat is particularly great with this endeavor, having several features that do all of the difficult, tedious, or otherwise time-consuming stuff for you. While we scan our pool for the best matches and greatest catches, you get to just scan the cute faces and pick out a live one. Chat them up, see if you click, and you've got yourself a date for Valentine's Day!