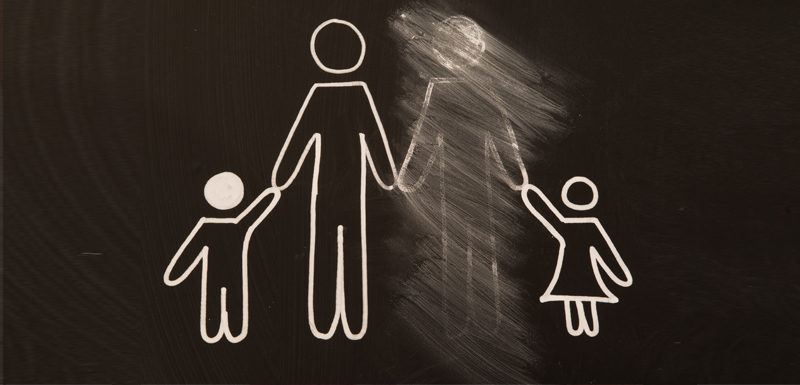 We always hear about the struggles of dating for straight single mothers, but what about all the road blocks that can come with trying to date while being a gay single father? While neither is easy, gay single dads may have it just that much harder purely because they have a significantly smaller support system when it comes to finding love. Meet-Up groups, online forums, parent-specific dating sites for gay guys? Pretty much all nonexistent. So to help ease the struggle of dating as a single gay father, Hardline has put together some advice so you can bag yourself that great new guy in your life!
Get Yourself Out There
It probably sounds like a no-brainer for us non-parent folk, but the fact of the matter is most parents are going to put their children first. For everything. And while that's a great sign of a good parent, it also can be overkill once you find yourself with zero "me" time. If you find yourself in this situation, see where you can scale back a little to give yourself a few hours a week to socialize with others. It can be a casual get-together, a short evening at a bar, anything that just gets you out of the house and meeting people. Don't worry right now about your groups being exclusively gay or not; as long as people are LGBTQ-friendly, they might know someone for you!
Start Slow
When you're a single parent, you may be purely focused on finding not only a special someone, but perhaps a fellow single dad. And while it's great to know what you want, you might be setting yourself up for disappointment if you consider every new gay guy you meet purely as a potential romantic partner. Unfortunately, the fact of the matter is many non-parent guys may not be immediately drawn to a guy with kids. Instead of pressing romantic intent on them, work toward building up a friendship first. A guy may not be intentionally looking for a single dad, but he will soon see how awesome you and your children are, and will get over his fears and hang-ups.
Introduce Your Children (and Guy) Gingerly
Playing off the above advice, likewise introduce your "new friend" to your children as just that: your new friend. Even if things are going quite well in the date department, immediately pushing the term "boyfriend" on your children may make them feel like they have no control or say in their potential future father, causing them to automatically reject him. Likewise, using the term "friend" for the time being will keep you and your new beau at ease, taking off some of the pressure while you see how well he interacts with your kids.
Introduce Your Children (and Guy) Informally
Instead of bringing the guy over to your home and saying, "Kids, this is X, my new friend," (in which they may or may not gather what you actually mean, depending on their age), bring everyone out in a group setting for their first meeting. Things like family picnics, kid bowling nights, and other related activities will help your guy learn how to interact with them in a casual way and your children to more easily accept him later when you tell them he's special to you. Also, they'll be able to associate your new guy with having fun. While taking just you, your guy, and your kids out for a fun evening is okay, it's significantly better in a group setting with other families, couples, and kids.
Be Communicative
Dating as a single dad can sometimes be touchy and difficult for everyone involved, so it's good practice to occasionally check in with your kids (individually) and your guy. How are your children feeling about your new friend / boyfriend? How does your man feel about spending time with your kids? It's important for everyone to get along in order to make this work, and the best way to ensure that is to show how much you care about what everyone else feels and thinks. Even if they're not all completely on the same page, they'll appreciate you showing such obvious consideration for their wants and needs.
So now that you have some direction in how to date as a single gay father, let us know how it's going! Have you or a friend come across any other helpful tips for dating as a parent?