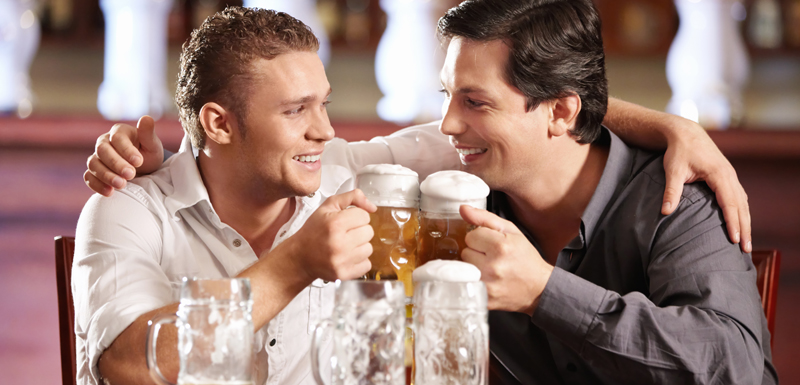 There are honestly some crazy places to meet guys. I mean, making out and having sex totally count as meeting someone…right? Doesn't matter. The fact remains that you can come across your one true love or a fun fling at any moment, so keep your breath mints on you.
I asked a few self-identified gay, queer, and/or bi guys about the weirdest places they've met or been with someone. The following are their (paraphrased) replies. And here's a fun little game for you: one of these stories is mine. Comment below if you think you know which one it is.
1) The weirdest date I've ever had was actually a post-date. What had started out as just coffee somehow wound up with us watching the finals of the Eurovision Song Contest at a party.
2) I had met a guy in Kathmandu, Nepal. We somehow ended up planning to meet each other at the place he'd been staying. That would've been fine and all if it hadn't also happened to be the apartment of a man who was both his boss and his ex-lover.
3) I once made out with a guy in the storage room of a Mormon church while the sisters were just a wall away. The oddest thing was he used to be Mormon (one guess why he isn't anymore) and I was raised Catholic. Don't ask how we ended up there.
4) The strangest place I met a guy was at an ice cream shop. He wound up becoming my boyfriend. I also once had a first date that started out as dinner… and ended with us groping one another at the Alley Bar in Boston (For those of you who don't know, this is a gay, bear-ish bar that one Yelp reviewer apparently described as "Narnia on crack").
So there you have it: a small sampling of unforeseen couplings. Do you have your own odd story for where or how you met a guy? Tell us, so we can share your story. Seriously, I love hearing this stuff.