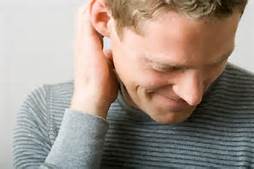 "He used to be a shy boy…until I made him my boy.."
Shyness can be a big problem. Sure it's adorable to other people who think it's fun to see you blush, cringe and stumble for words but when you have something really important to say it can be quite frustrating. Even if you are just searching chat lines for local singles, once you are in a conversation, shyness can make you seem, well let's just say, not the person you would like to show the world.
I used to be terribly shy and so was my big sister. She used to get scolded quite a bit for it and luckily for me, when I saw the result of her shyness, I made myself overcome it in a hurry!
I probably overcompensated by being a bit too loud and enthusiastic, but eventually I did settle down into a fairly easy comfort level between shy and boisterous. At least that is what I keep telling myself!
But at the very least, I get heard, I get my point across and I believe I do get respect for valuing myself enough to speak up and make my feelings known.
After all, everyone deserves that but sometimes you have to fight for it.
Inside everyone is just another "me" after all, just all tied up in the same insecurities, need to be loved and understood and heard.
So why are some people able to be or at least seem so confident and self-assured/ and Just how can you, get some of that?
Here are some easy tips to get you on the path of least 'blushiness';
First of all; identify WHY you are shy. It is a fear, of course, but of what? That you will look foolish? So what? Everyone looks foolish at times and guess what? We are all still alive! Being shy too can also make you look foolish so at the very least if you take a deep breath, say your piece and then still appear foolish…at least you got your opinion in.
Truthfully, that hardly ever happens.
So now that you know that the very worst that can happen isn't so very bad, let us proceed (now imagine a little fairy bell sounding in your head)
Try some Deep breathing. Breathing can settle your nerves and give you an inner rhythm to follow, like a metronome. Use it to steady yourself and make the music of your speech with it. Breathe in through your nose to the count of three; breathe out through your nose to the count of 3. Do it 3 times while you form your thought. Picture yourself saying them. Now pace your words to that same breathing speed. Perfect! Coherent and cogent!
You've heard this one a million times but; picture the other person or people naked!
The reason for this isn't sexy! (Naughty you!) It is to help you remember that the other person you are talking to is just a humble human ape animal, just like you. If picturing the person naked makes you shyer, then maybe you have a crush! So try picturing them in a silly outfit or picking their nose instead! You may giggle a bit but hey, that makes you seem even MOR confident!
Fidget constructively! Have a nice little pen or a paper clip or something that you can focus on and fidget with, maybe a pair of glasses you can polish. This helps you focus your thoughts and also makes you seem quite studious and earnest.  That's a sure cure for shy.
Remember my friends everyone deserves a chance to shine; don't let shyness take that away from you!
More help for shyness at;
http://uniqsource.com/health/are-you-too-shy/