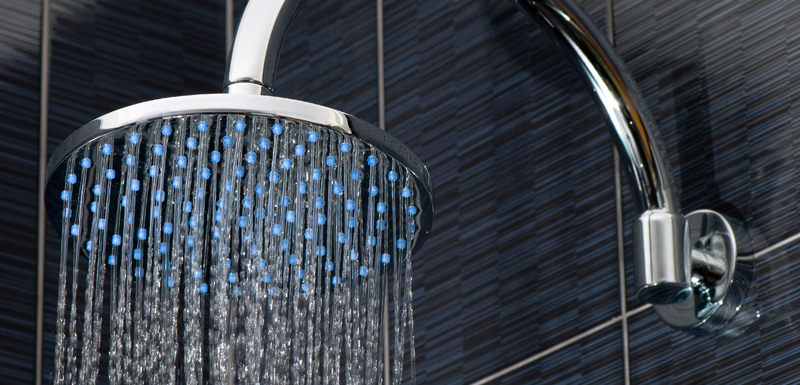 Call it "cleansing reduction" or simply call it "showering less." Whatever you choose to name it, a new beauty trend that really isn't all that new is becoming mainstream. The key? Take fewer showers and wash your hair and body less. There are a number of benefits to washing less frequently, particularly in the colder months, and we want to share them with you to see if you can't develop softer skin, more luscious locks and save a little bit on the water bill while you're at it. Here are four compelling reasons on why you should shower less in the winter.
1. Soaps and Detergents Dry Out Your Skin
Dermatologists have long cautioned about the excessive use of detergent-filled body soaps and their impact on the large but delicate organ that is our skin. Over-washing can lead to dry cracked skin, more wrinkles and can even train your skin to produce less natural oils. Reducing the number of times you do a full out shower to three times a week, for example, can do wonders for all of the above. You'll still need to regularly wash your hands, of course, but areas that aren't regularly exposed to the elements don't necessarily need the same amount of washing.
2. Your Hair will Be Shinier, Thicker and Have Less Breakage
Like dermatologists, hair dressers aren't huge fans of you washing your hair every day. Even though most hair salons sell high end shampoos, conditioners and treatments – they'd rather you cut back on washing your hair and use less product. When you over-wash your hair, you're stripping away natural sebum, oils and protection that your hair produces. A lot of drug store shampoos and conditioners contain harsh chemicals that make the situation even worse. Reducing your hair washes to two to three times a week will leave you with shinier, thicker and healthier hair. If you can't go more than a day without washing, consider trying a dry shampoo to get you through in the meantime.
3. You'll Be Doing the Environment a Favour
For the amount of water available to the world, we use way, way too much of it. Standing in a hot shower for twenty minutes can use up to fifty gallons of water, maybe more if your shower is older. If you shower once a day, you're looking at upwards of 350 gallons a week. That's a ton of our precious natural resource! Cutting back on showers will not only offer your skin and hair great benefits, but you'll be benefiting the environment as well. If you're hitting the gym and want to clean up afterwards, consider a five minute "in and out" shower in room temperature water. You'll save water, electricity and will have all the time you need to quickly wash your bod.
4. You'll Have Plenty to Talk About
Nothing gets a conversation going faster than, "I haven't showered for days!" Sharing your hair and body washing regimen with your pals will show off your knowledge for dermatology, cosmetology and the environment. You might even inspire some of your nearest and dearest to follow suit. Up until fifty or sixty years ago, people didn't shower daily. Hundreds of years ago, people showered as little as monthly. So, if nothing else, you'll be able to spark an interesting discussion and will have everyone getting up close and personal to see how you smell and what your hair feels like… something that might really work in your favour. 😉
How often do you shower? Do you think you could handle cutting back?