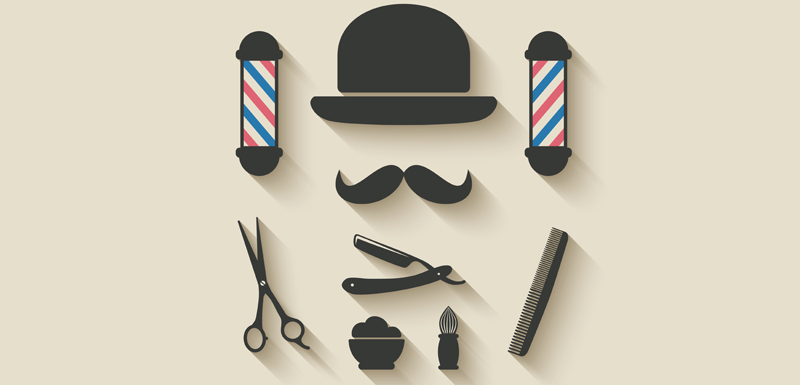 It's flat, it's unkempt, it never does what you want it to do. No matter what your hair woes may be, if what you have makes you want to just shave it off, you may want to consider some of the following products to give your hair the extra attention it deserves.
1. What it is: Fellow Barber Styling Cream
What it does: A styling cream is like a lightweight conditioning lotion, giving you the ability to pull off such looks as bedhead and rough-and-wild while still keeping frizz and fluff in check. It's like all of the fun with none of the fuss. However, be careful to not put on too much, lest your hair look weighed-down as compared to controlled.
What it costs: $22
Where to find it: www.fellowbarber.com
2. What it is: American Crew Grooming Spray
What it does: Okay, yes, grooming spray is code for hairspray. Only it's boy-ified. The great thing about grooming spray is its hold on your hair. If you like the slicked-back look, deal with wicked humidity, or enjoy a lot of time in a convertible, this is the stuff you want to consider. Your hair ain't goin' nowhere. Just make sure to go for a lightweight formula and to use it sparingly so your hair doesn't end up looking depressed.
What it costs: $14.99
Where to find it: www.americancrew.com
3. What it is: PHYTHO Intense Volume Styling Mousse
What it does: If you want a pompadour, you need volume. And if you need volume, you'll want to use styling mousse. This stuff was designed to give your hair as much extra oomph as it can muster, providing you with what feels like more hair to play with. And who doesn't like that?
What it costs: $29.50
Where to find it: www.phytho.com
4. What it is: Baxter of California Clay Pomade
What it does: Muds and clays are essential for creating a maximum hold for longer or more disheveled hair styles. Depending on how much you use and in what way, you can move between creating texture or separation for your look. Beware of going overkill, though, which risks giving your hair a greasy or clunky appearance.
What it costs: $20
Where to find it: www.baxterofcalifornia.com
5. What it is: Davines N°8 Quick Setting Hard Gel
What it does: Hair gel is tried and true because it not only is guaranteed to do what you want it to, but it compatible with virtually all hair types. If you're looking to keep your hair in place or provide a wet, scrunched, slicked-back, sculpted, or molded look, hair gel is definitely something you'll want to try. Note, however, that it's best to invest in something more upscale. The pricier stuff usually conditions your hair and scalp while the cheap stuff leaves you dry and flaky.
What it costs: $22
Where to find it: www.davines.com