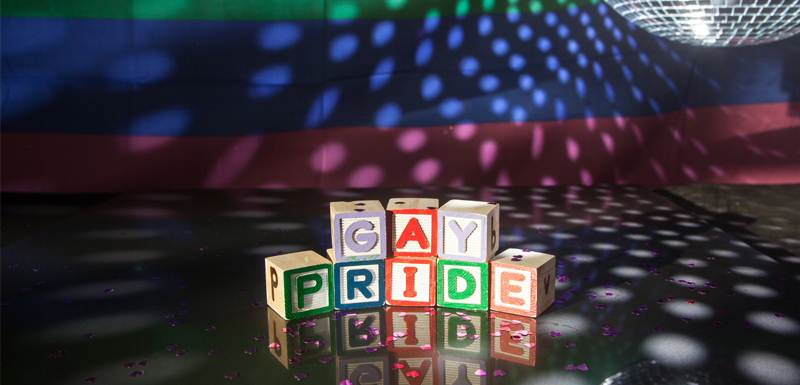 Pride Toronto has a plenty of events this year. It's a great thing because hey, Pride seems to be becoming a bigger deal every time it comes around. But it's also oddly bad in how there are now so many events to choose from that you don't know what to do. Why does all the good stuff always have to run at the same time? Do they plan that on purpose or what?
If you need some help navigating Pride Toronto this year, take a look at our list of suggestions on the events you certainly shouldn't miss out on. It's by no means exhaustive, but it should certainly put you in the right direction!
Friday, June 19th
Make sure to kick Pride Toronto off right with MTV and YouTube sensation Todrick Hall. This out and proud multi-faced artist has been creating viral content for years with his hilarious and insightful parodies of music, film and commercials.
Saturday, June 20th
Remind yourself why Pride exists at all by attending the talk "Pride and Prejudice: Our Human Rights Conference." It'll discuss not only basic LGBTQ rights, but also focus on the stuff many of us forget about, such as rights for transgender people, people of color, sex workers and many others.
Sunday, June 21st
Once we bring ourselves a little down, it's time to pick ourselves back up! Don't miss the Sweetness Pride Beach Party, taking place on Toronto's waterfront. This event is rumored to reach full capacity quick… which may be at least in part due to the big, pink umbrellas that are equally rumored to be all around.
Monday, June 22nd
Okay, this is one you simply cannot discard. If you get to the event fast, you can spend an evening with none other than writer and director John Waters. General admission is free to hear his talk, but if you are happy to put down the money, you can score anything from an autographed copy of his book "Carsick" to a legit meet-and-greet with the man himself.
Tuesday, June 23rd
But within all the celebrating, it's important to remember our warriors. The AIDS Candlelight Vigil is essential for you to attend, paying homage to all of the people in the LGBTQ community who have lived with HIV/AIDS. It will happen rain or shine, and we encourage you to attend no matter what the weather.
Wednesday, June 24th
Suffice it to say we could all use a laugh after the evening before, so why not get it from Mado? In the event Mado Frenches Toronto, this famous drag queen will regale you with comedy, song, and all-around bitchiness. It's her trademark, after all!
Thursday, June 25th
Spend a night under the stars while watching all sorts of fantastic performances by those you know and love. Headlined by Panti Bliss of Ireland and "RuPaul's Drag Race" queen Trixie Mattel, there will also be such big names as Tynomi Banks, Billy L'Amour, and Brooke Lynn Hytes.
Friday, June 26th
Time for a day for all things trans! Be sure to hit up both the Trans Pride Fair and the Trans Pride March, showcasing all the things there are to love about the often underrepresented transgender community. Be sure to show your pride as a trans person or show your support as an ally. And if you want to learn something new, go to Trans Space, a safe place to learn about all things trans.
Saturday, June 27th
If Friday was a day for transgender people, then it's time to bring on the dykes! Show your support for the woman side of things by attending the Dyke March and Dykeversity, a whopping 12-hour lineup of stars and performances celebrating all things lesbian and female queer.
Sunday, June 28th
Alas, it's the final day. But it's not too late to pay homage to another overlooked group in the LGBTQ community. Blockorama is the longest-running Pride program to date, showcasing the black community with performances by such stars as Sharaya J and Destra Garcia, all while creating a safe and inclusive space for the queer and trans black communities.
For more information about any of these events, please go here. We at Hardline hope you have an excellent Pride in Toronto! Please tell us in the comments what you thought of the events you attended!