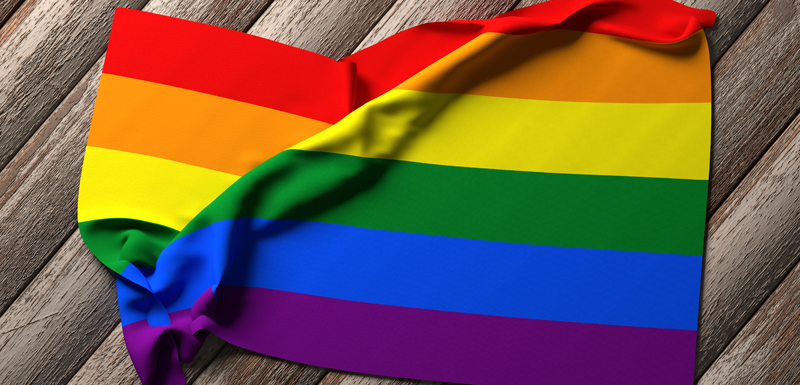 Pride is a pretty awesome time. There's confetti, rainbow streamers, half-naked cuties, and an abundance of LGBTQ activities and events to keep you entertained for, well, an entire week. It's easy to get lost in the crowds and the enthusiasm and feel pretty darn empowered for being so open in such large numbers in the middle of busy streets. (Straight people? What straight people? Are they still a thing?) It's intoxicating.
But amongst all of that fun and free love, do you remember why you're there? Do you remember why you're celebrating Pride Toronto at all? No, that's not meant to guilt you. You're in your right to have a fantastic time. Just take a few minutes to look at how far Canada has come. It's a great reason to celebrate!
How Klippert Started It All
Well okay, Everett Klippert didn't start it all, but his role in LGBTQ rights was pretty significant. In 1965, he basically admitted to police that yes, he'd had consensual sex with men, had been gay for 24 years, and didn't see himself changing in that regard anytime soon. He was arrested as a result. In 1967, he was put to trial as a "dangerous sex offender" and sentenced to an indefinitely long term in prison.
But a few weeks after Klippert's sentencing, Attorney General Pierre Trudeau introduced bill C-150 to Parliament as an attempt to update the Canadian Criminal Code, including decriminalizing homosexual behavior. His main stance was that there should be no government in the bedroom, and how private matters should be no concern of the public. In 1968, his amendments became part of the new laws. In 1969, C-150 officially decriminalized consensual sexual activity between two adults. In 1971, Klippert was finally released from prison.
Anti-Discrimination Laws Begin To Emerge
In 1980, Pat Carney introduced a bill to Parliament to add "sexual orientation" to the Canadian Human Rights Act, but it didn't pass. Svend Robinson attempted the same route multiple times in 1983, 1985, 1986, 1989, and 1991, but also didn't get any of them to pass.
Back in 1977, however, Quebec was already including the term "sexual orientation" in its Human Rights Act, being the first province in Canada to do as such. They were eventually followed by Ontario in 1986, Manitoba in 1987, News Brunswick and British Columbia in 1992, Saskatchewan in 1993, Newfoundland in 1997, and Prince Edward Island bringing up the rear in 1998. By that time, all of Canada finally prohibited discrimination against someone based on their sexual orientation.
The Reading Of The Banns
In 2000, before equal marriage was legalized, Rev. Brent Hawkes of the Metropolitan Community Church in Toronto noticed a loophole when it came to recognizing equal marriage. A tradition called "the reading of the banns" is an old Christian custom that publicly notifies two people's intent to marry. According to Hawke, if the banns are read for the three Sundays before the scheduled wedding, the couple can be married by a holy man as long as nobody objects during those Sundays.
So in 2000, Hawkes decided to carry out this old custom for the first time for a same-sex couple who wanted to be married. His endeavors were ultimately fruitless, however, as two people protested by the second week, one of them a fellow reverend. Hawkes attempted to read the banns for the third Sunday despite these protests, but the recognition of the marriage was nonetheless denied due to the protests from the second Sunday.
However, his loophole theory began to take hold, and two same-sex couples were married in a Toronto church in 2001 (though they still were denied actual marriage licenses). In 2003, Ontario finally retroactively recognized these marriages, which made them the first same-sex couples in the world to be legally married during modern times.
Equal Marriage Laws
The quest for equal marriage in Canada was a long one. Each province first decided the laws on their own, including Ontario and British Columbia in 2003; Quebec, Manitoba, Nova Scotia, Saskatchewan, and Newfoundland in 2004; and New Brunswick in 2005. Prince Edward Island didn't allow equal marriage until Canada made it official in 2005, becoming the fourth country in the world to recognize it. (And the first country outside of Europe.) Price Edward Island continued to refuse to recognize equal marriage after this fact, which meant they were in violation of federal law. After a same-sex couple petitioned the province, Prince Edward Island had to finally recognize equal marriage.
How many of these milestones did you know about? How many were you around for? Tell us about your experiences in the comments below!