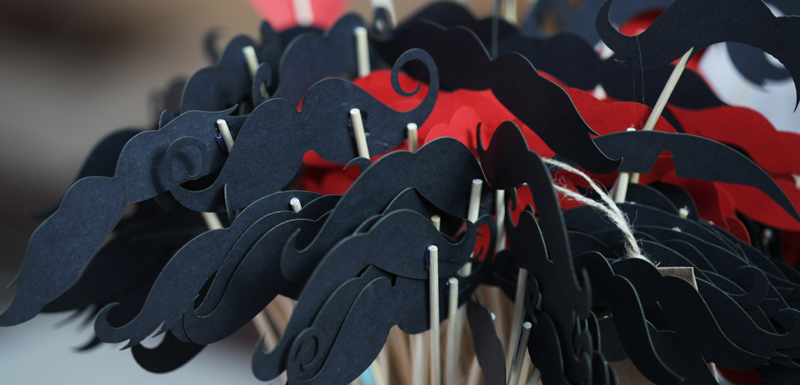 Movember is the annual fundraising challenge in which men are encouraged to grow a moustache during the entire month of November to, as they say, change the face of men's health. By sporting an awesome 'stache, you can help raise awareness of man-specific health concerns and encourage men to break down the barriers of talking about prostate cancer, testicular cancer and mental health.

But what of us baby faces? What if we want to support Movember and men's health, too? There are certainly other ways that you can participate, thanks to our fine friends at Movember.
Talk
Probably the easiest option out there. Bring up the concept of Movember to your friends, family, and colleagues, encouraging them to either grow a Mo or participate in ways that advocate for knowledge of men's health. Make it official with a flyer or after-work discussion, or just bring it up (repeatedly) around the water cooler. Word of mouth is one of the best ways to spread an idea, so get to it!
Start or Enter a Mo Network Challenge
Put together a group of Movember advocates and pit yourself against the other teams in friendly competitions that sometimes have absolutely nothing to do with facial hair. Current teams this month include hockey players, oil riggers, engineers, insurance salespeople, car enthusiasts, and elementary schools.
Throw a Party
Host something festive in honour of Mo Bros and Mo Sistas. Have it at your home, your local YMCA, or other related location. The party could be just for the Mo's or for anybody who would like to learn more about Movember and how to participate. Or, if you're not able to host something on your own, consider finding a local Mo Gala Parté. The choice is yours!
Hit Up Your Local Community
Talk to your local sports team, theatre group, fire department, police station, or hobby group to see if they'd like to grow their own Mo or support those that are. Most of these local gatherings are well-connected with the community, thereby able to bring in more volunteers and charity funds.
Recruit Mo Bros and Mo Sistas at your college or university
If you currently go to or work at a school, spread the word about Movember! Put up flyers, organize an after-class awareness meeting, or man a donation booth. The more people that know about Movember, the better. No moustache required!
Now that you know how to participate in Movember, get out there and start participating! Tweet your Movember 'staches to @Hardline_Chat and we'll RT to help raise awareness!