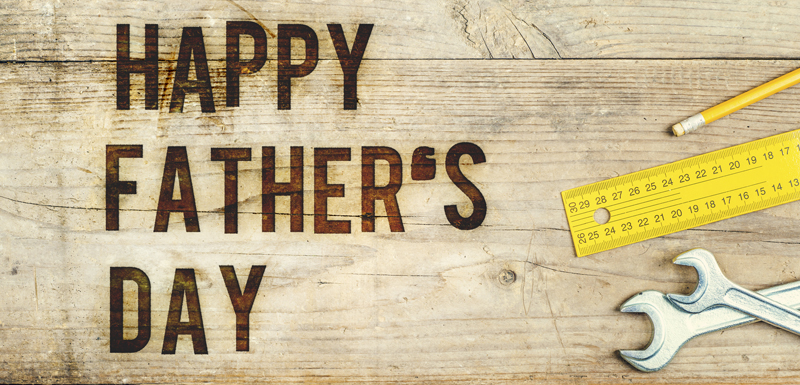 With Father's Day around the corner, many of us are scrambling to find something other than a goofy tie or imported beer. This can be especially true if you're the gay son of a supportive father. With so many families still being unsupportive of their gay offspring, it's incredibly important to honor, respect, and thank the parents that are doing a good job of being parents. Even if your own father wasn't the most supportive, it's a good idea to get a little something for one that is. It could be the father of your best friend, an uncle or other such relative, or even a new dad who's already okay with the idea that his child could be gay.
And for such fathers or father-like people, you don't give them just any old gift. You give them something that lets them know how great they are. Check out our suggestions below!
Let Him Brag About You
Parents are good at embarrassing their kids. So if you're already out, why not let your gayness be another thing your dad can brag about you? Whether it's to his coworkers at his cubicle, to fellow commuters on his bumper, or on his forehead at a Pride event, this sticker is all he needs to make you face palm yourself.
Have Mug, Will Travel
It's very likely he has enough ceramic mugs for one lifetime, so why not get him something a little more useful? A travel mug would be much more appreciated if he's an on-the-go kind of guy, give him the ability to actually take his favorite brew to the office. Giving him the opportunity to declare himself as a proud father is a great idea, but he can also have the option to let everyone know that, sure he's straight, but that doesn't mean he can't be 100% supportive.
He Can Wear His Heart On His Sleeve
A good t-shirt slogan is hard to pass up, and one that's queer-ified is even better. If you know the man's shirt size, give him the gift of sharing his wisdom with the world or voicing his pride in being awesome. And while you're at it, give him his first big reason to wear it… perhaps by treating him to a public venue like a theme park?
Host a Party In Honor Of Your Father
Father's Day doesn't have to just be about plopping a gift in front of him and walking away. Dedicate the day to him and do it with special invitations! Let all the invitees know why exactly you're throwing this party and how much your dad's acceptance means to you. Put together a dinner, some good drinks, an embarrassing slideshow and you've got a nice night ahead of you!
Have you given such a gift to a supportive father of gay children, either your own or someone else's? Let us know what you did to show your appreciation in the comments!