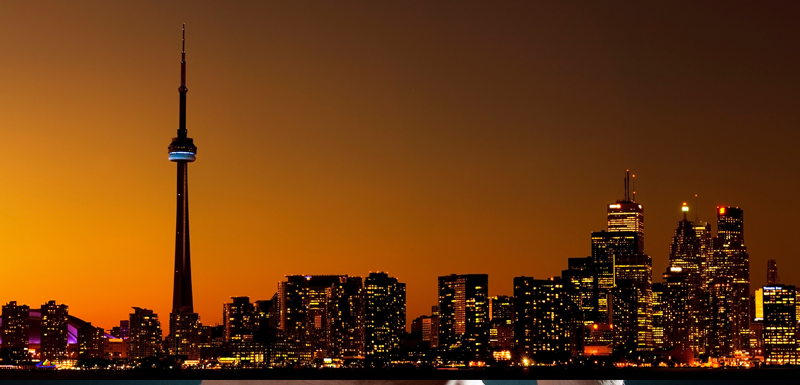 Toronto is pretty far up there on the list of gay-friendly cities. With pride festivals, queer ghettos, and an overall open-minded approach to the LGBTQ community, there is plenty for a gay guy to see if he wants to visit one of the hippest and most popular cities of Canada. Here are a few of the best things to do as a gay man in Toronto:

Wander around Queer West Village
Formally known as "Queen West," Queer West Village has a bit of a controversy as to whether or not it's gay enough. It's not deliberately gay, sure, but it's considered the most varied, friendly and tolerant of all manners of non-mainstream identity. And with its crazy-long street filled with bars, parties and art festivals, Queer West still has plenty of balls to bat.
Visit the Gaybuorhood
Located generally around Church and Wellesley Street, the Gaybourhood is host to a whole mess of bars and clubs, many which range from run-of-the-mill to catering to all sorts of fetishes. The nightlife runs long in the Gaybourhood, people taking forever to leave from its joints after last call. Oh, and rumour has it that everybody's ridiculously attractive. So there's that.
Hit up one of the many LGBTQ bars
Scattered throughout Toronto, many of these bars are found in the hearts of Queer West Village and the Gaybourhood. The tastes of these places can be relaxed or posh, high-class or pretty darn icky (if that's your thing). Some of the more popular gay-owned and gay-friendly bars include The Sister, the Beaver, the Henhouse, the Steady, Andy's Pool Hall and El Convento Rico.
Attend the Toronto Pride Festival
Every June, Toronto's Pride Festival is considered one of the biggest in the world. The city has also become host to World Pride, an event so large that it's considered "one of the biggest international events of our time." WorldPride usually spans about 10 days, chock full of parades, parties, drag artists, famous LGBTQ stars, film screenings, family-friendly areas and substance-free zones. There's truly something for everyone…assuming you're not some straight, mainstream bigot.
Check out the Toronto Film Festival
While it's not a deliberately or adamantly gay occasion, the Toronto Film Festival nonetheless exhibits all sorts of new and phenomenal films and documentaries, many of them LGBTQ-related. If you want to be one of the first people to view the hottest new award-winner, grab a ticket and check them out.