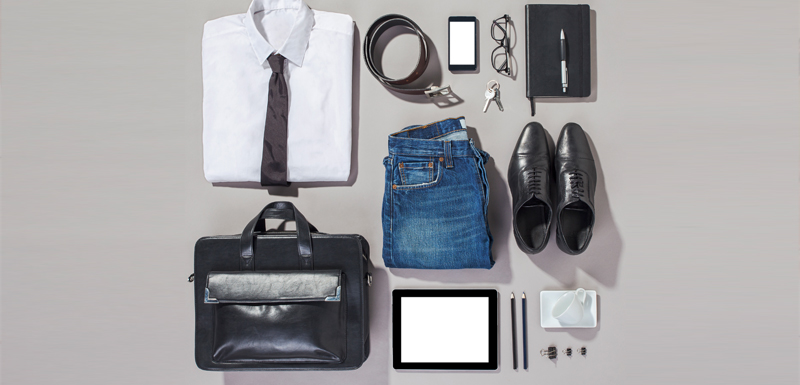 The seasons are finally changing after a long winter of drab clothes! Are you prepared for the approaching colors of spring and summer? Check out what's hot and what's not with the following popular gay fashion bloggers! Not only can they educate newbies in the world of seasonal fashion, but they manage to be entertaining and inspiring to fashion veterans while at the same time. See why they're some of the most talked about gay fashion bloggers on the internet today!
With nearly 25,000 followers between Twitter and Instagram, Anthony Urbano is a fashionisto with all the right ideas. He's a savvy blogger not only because of his eye-pleasing photos and smart clothing options, but because he makes his suggestions obtainable for the everyday man. Instead of showing off specific t-shirts worth hundreds of dollars, he instead focuses on a more generic explanation of pieces (e.g. straw fedoras, loose-fitting shirts) so that the non-millionaires who likes his advice can actually afford to follow it.
The duo that counts as one because they're just that amusing together! Their sassy attitudes and bitchy banter are a comedic compliment to their fashion advice, weaving their expertise in and out of everyday wear for their Twitter and Instagram followers. They also put in their two cents about how fashion-savvy shows such as "Mad Men" stack up to the real life competition, both now and in the past. Learn the latest fashion trends and how to look like a movie star!
Step aside, fashion bloggers, the reigning king is here. How many followers does he have? Between Twitter and Instagram, over one million. Not to mention that he's been on "American's Next Top Model" to talk fashion with Tyra Banks and has even had a Marc Jacobs bag named after him. And while other gay fashion bloggers may try to embrace every season like it's the best, Bryanboy isn't afraid to be real: he's just not that fond of spring. Check him out to see why!
Fashion knowledge isn't just for youngsters! Nick Wooster may keep his age from his fans, but with over 42,000 followers on Twitter and nearly 440,000 on Instagram, who cares? All that matters is his fearless style, bold colors, and eclectically mismatched patterns to make this spring eye-catching. If you're looking to stand out this season (and for all of those to come), Wooster is the man to watch.
Working as Marie Claire's accessories director, Kyle Editor's claim to fame has been his street-like style and impeccable taste, earning him over 200,000 followers between Twitter and Instagram to date. Eager fans love to watch as he travels around the world for both business and pleasure, always bringing back with him the fashion knowledge of other countries and how Americans can cash in on those great ideas.
So who's your favorite gay fashion blogger? What kind of fashion advice have you learned from them for this upcoming season? Tell us in the comments!