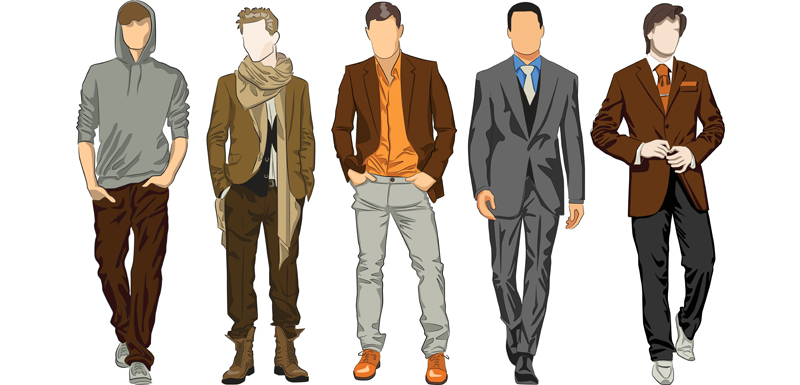 Men's fashion is always a must if you want to stand out and make a lasting impression. And when it comes to important romantic dates, it means even more. If you're looking for great suggestions or inspiration for your dating (or everyday) style, these ten Instagram accounts to follow for men's fashion inspiration are the way to go.
Name: Pharrell Williams
Handle: @pharrell
Why he's awesome: If you're looking for someone with tastes a bit off the beaten path, Williams is the man for the job. His fearless use of color and texture will take you out of the mundane and into the land of refined trend-setting.
Name: Outfitgrid
Handle: @outfitgrid
Why they're awesome: The coolest thing about Outfitgrid is they're pretty much made by their followers. People are encouraged to lay out their outfits in a grid and tag the photo to #Outfitgrid, in which the best are then included on their Instagram feed daily.
Name: Dapper Lou
Handle: @dapperlou
Why he's awesome: Part photographer, part fashion enthusiast, Lou updates his Instagram with photos of himself and eye-catching accessories as he travels the world. His jealous-inducing style is just different enough to be unique, yet trendy enough to be the next rage.
Name: Fabio Attanasio
Handle: @fabioattanasio
Why he's awesome: Attanasio has a large interest in tailoring, and since he covers the fashion trends of Milan, he's a great connection to the world of fine Italian craftsmanship. Hit him up whenever you want the latest and greatest from the hub of men's fashion.
Name: TSB Men
Handle: @tsbmen
Why they're awesome: This Canadian-based blog caters itself to one goal: helping men dress better. By mixing humor with great taste, TSB's feed keeps itself fresh and entertaining without sticking their noses in the air.
Name: Johannes Huebl
Handle: @johanneshuebl
Why he's awesome: Photographer Huebl manages to take his day-to-day activities and make them look like magazine covers. Using his own sense of style and a trusty camera, he's turned his dinner dates with friends and his casual poses into fashion gold.
Name: Fashion Grandpas
Handle: @fashiongrandpas
Why they're awesome: Being fashionable isn't just for the young, amirite? This Instagram focuses on the awesomeness that is older gentleman, capturing their day-to-day wear as they walk the streets of New York.
Name: Street Etiquette
Handle: @streetetiquette
Why they're awesome: Fashion doesn't always have to be about expensive, tailor-made clothing. It can also be about what you find in the thrift shops. Street Etiquette loves to focus on the urban male, paying homage to styles from both the Bronx and Africa.
Name: Men With Class
Handle: @menwithclass
Why they're awesome: This Instagram encourages men to take their current wardrobes and reinvent them into timeless, yet modern ensembles. But they're by no means stuck up: men are encouraged to get in on the action by adding #MenWithClass to a photo upload of their own style. You could end up featured on their Instagram!
Name: Mr Porter
Handle: @mrporterlive
Why they're awesome: Sometimes fashion means more than just the clothes you wear. Mr Porter is a site dedicated to helping men not only dress well, but learn all sorts of important tidbits of class such as the proper way to shake another person's hand. If you want to be stylish, your behavior has to back up your fabrics.